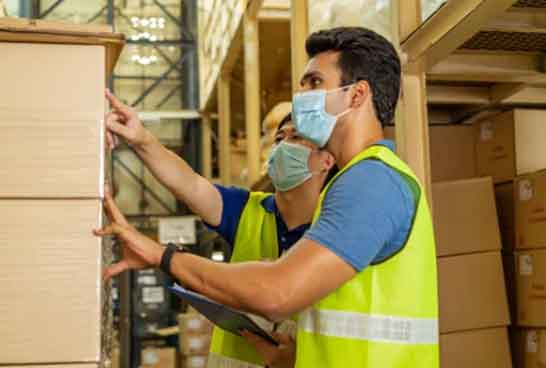 Effective House Clearance Tips That Can Save Your Time & Money
Cleaning is required for various purposes, the most important of which is to maintain the environment clean and germ-free. House clearance means removing all the items from the property and is a very time-consuming task. Partial or complete house clearance is often done to prepare the property for renting or selling and is also done following bereavement to remove a deceased relative's belongings.
The process involves decluttering the items you no longer want to keep and getting rid of unwanted, unnecessary documents and objects. It requires proper planning and time management, which is impossible to manage within a day or two, as more effort and patience are needed for effective clearance and cleaning.
Some people prefer to do the clearance themselves, while others hire professional house clearance services to carry out their clearance hassle-free. House clearance services can be extremely helpful, making professional house clearance services preferable primarily to carry out the task efficiently.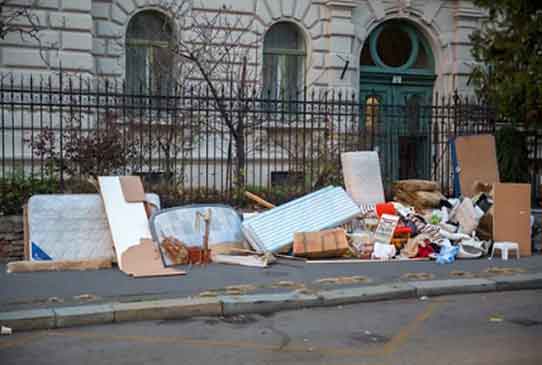 How long does house clearance take?
The length of house clearances is relative to the size of the property, the number of items to be removed, and the number of people assisting. If you hire a professional house clearance service, they will survey your home and provide a quote and estimated time needed to complete the task.
You can opt to save the property clearance costs by doing the clearance yourself.
But it is considered a daunting and exhaustive task. Therefore it is strongly advised to hire reliable house clearance services and save your valuable time.
Doing House Clearance by Yourself?
Here are a few tips if you are doing a clearance on your own:
Tasks To Do Before Starting House Clearance
If you want a quick and uncomplicated operation, you should not forget these.
1. Organise your belongings:
The key to scheduling an efficient clearance is setting realistic cleaning goals and allocating enough time to go through each area thoroughly. Focusing on one place at a time allows you to sort your belongings without making you feel overburdened.
 Begin by making a list of what may be retained, sold, given, or thrown out, and organise it with colour-coding to make recognition easier. Then, as you do each area, gradually remove the objects; it will leave you with enough space to deal with more essential items after you're done.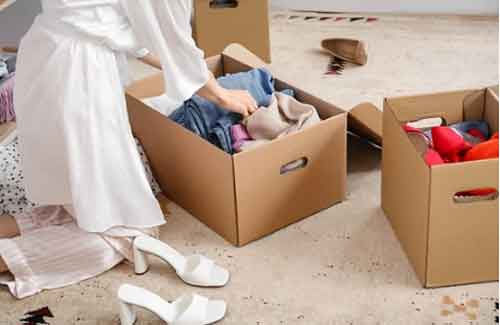 Identity theft seems to be a severe issue worldwide, and you must exercise extreme caution by handling your documents with care. It is also advised to do the same while relying on a house clearance services company. In addition, another recommendation is to burn any old bank or credit card bills, health documents, or anything else that contains personal information about you and your family members. On the other hand, be careful to preserve any papers you might want in the future. This is especially the case for a recently departed relative whose estate has not yet been handled.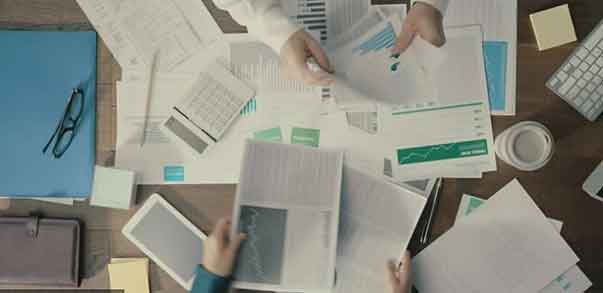 Indeed, you understand your limitations concerning carrying the massive loads in your house. Still, you must offer yourself plenty of rest periods and not overstrain yourself if you're doing your property clearance by yourself. Time may fly fast while completing clearance tasks day by day but taking out time to relax is equally critical to stay hydrated and active while working. In addition, ensure good ventilation of your house while working, and consider wearing face protection when cleaning objects to stay safe from dust and allergens.
• Anticipate the quantity:
It is a helpful tip to remember when you begin organising your stuff to estimate the number of objects that will have to be removed from each area. Then, once you have a general notion, figure out the best approach to deal with the things you'll need to throw away, give, keep, sell, or auction off.
Hiring Professional House Clearance Services
House clearance services are offered by several companies these days. These services include decluttering, junk removal, and responsible disposal of all unwanted items. House clearance services charges depend on the area to be cleared and the amount of rubbish to be removed.
If you are hiring a company for house clearance services, keep in mind the following tips:
• How to select the right company?
Before they begin any work, compare the price offered over the phone by the firm you choose with a written quotation. The provider should maintain the same price in both circumstances. A verbal agreement alone is insufficient; ask for a written agreement.
Wait until you have inspected the property and determined that the job has been completed correctly. Most house clearance services providers offer re-cleaning for free if you are not satisfied.
• Things to do while hiring house clearance services:
Sort the garbage into distinct categories ahead of time. This will simplify for the cleaning firm to discard the stuff properly. For instance, separate your furnishings from your tiny kitchen appliances. Similarly, collect all garden trash separately apart from the usual garbage.
Bring the goods closer to the entryway so the cleaners can swiftly get them. The faster the home clearing, the less expensive the service and your work won't take much time.
Note: Selecting a less expensive service can end up costing you extra. A cheap quote from a business may indicate that they consider unlawful garbage disposal or low-quality service.
Choosing a reputable company is essential. If you are looking for a reliable and experienced house clearance or domestic cleaning service, contact the team of Clean N Clear. We offer high-quality and are a reputed company providing the most reliable cleaning services in Sheffield.