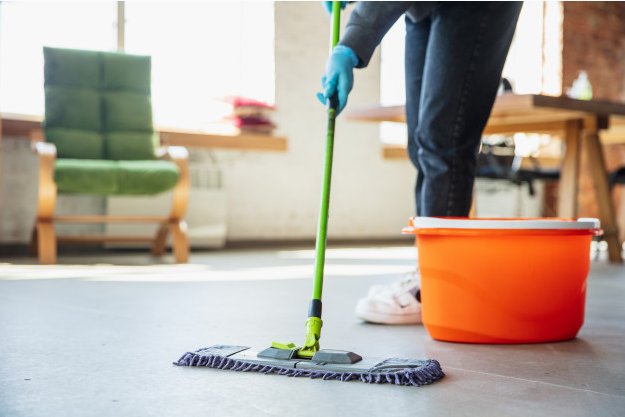 House Cleaning Tips to Make Your Life Easy
Cleaning the house whether it's just the dusting or includes cleaning every portion, the task itself is very arduous and requires time and agile behavior all along. Although there are many house cleaning services in Sheffield that make your cleaning process less hectic, you must always go for the most trusted and reliable house cleaning services in Sheffield. We have been offering house cleaning services in Sheffield for years and have a team of professional house cleaners that are well trained and know their job very well.
If your daily chores are limiting you to clean your house then don't worry because we've come up with some exciting and really fast house cleaning tips that can save your time and effort all at once.
Now, you will get the experienced advice about house cleaning from the renowned house cleaning services in Sheffield.
Want to experience house cleaning with better ideas and tips? 
Have you tried multiple house cleaning services in Sheffield and still not satisfied?
Do many house cleaning services in Sheffield limit their services with extra charges?
Are you worried about which is the best cleaning services in Sheffield and want to know the most generic home cleaning tips to clean your house like a pro?
Try out our tried and tested guides to know how you can enjoy the best results with simple and easy steps and get services just like house cleaning services in Sheffield.
Let's get started.
EFFECTIVE HOUSE CLEANING TIPS:
1- PLACE EVERYTHING BACK TO ITS PLACE: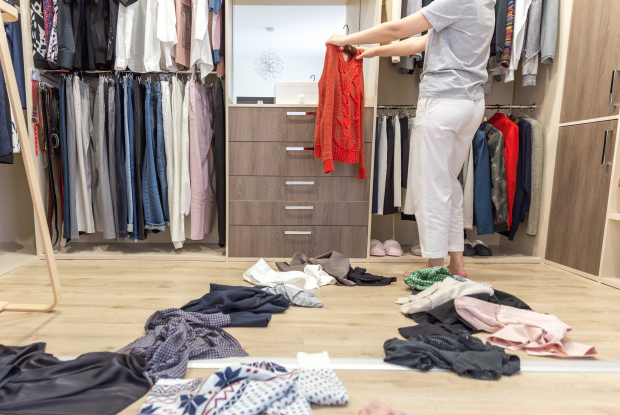 Before starting the cleaning process, you need to make sure that everything is in its desired place. Take a shoe or a book, if your house is messy with everything spread haphazardly then you will never get the proper feel of house cleaning. So, make sure that you do this task strictly before actually cleaning the house.
2-GET YOUR CLEANING EQUIPMENT AND STUFF READY:
Once you plan to clean house, this step is very mandatory. You must collect all the tools that will be used in the house cleaning process. Depending upon your suitability, you can get your stuff ready for mopping, dusting, sweeping, and vacuuming accordingly.
This will ease you a lot and you don't run around looking for the tools in between the cleaning process.
3- START CLEANING YOUR HOUSE ROOM BY ROOM:
Once you're done picking up the extra stuff and placing them in the right locations, it's time to start the proper cleaning process. You must pick the room and start cleaning it, you may choose anything like mopping, dusting, or vacuuming depending upon the room setting.
In between the cleaning process, make sure that you do it properly and continue doing so until you are done with all the rooms and extra spaces of the house.
4- CHANGE THE SHEETS AND PILLOWCASES: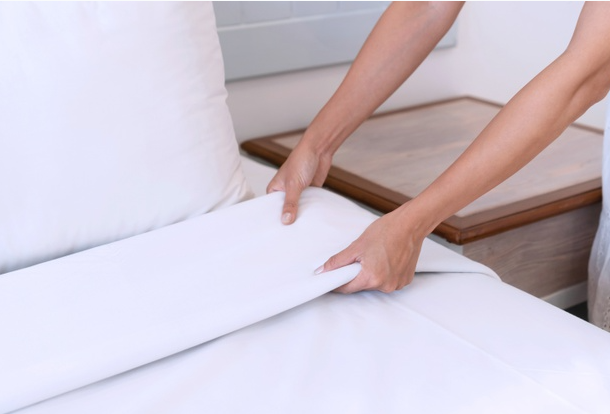 At this step, you must change all the bed sheets and pillowcases in the rooms. Additionally, take out all the cushions and change their covers with some radiant colors according to your mood. 
5-TAKE OUT ALL THE TRASH:
While you're doing the mopping and dusting, take out all the waste of every single room. Not only this, you need to empty all the trash buckets of the house including the washrooms and kitchen.
6- BOOKSHELVES AND SHOE RACKS:
Use a dusting cloth and clean all the dirt placed on the bookshelves and other racks. But before that, make sure that all the books are placed in the right order on the shelves.
The shoe racks must also be well assembled before you start cleaning them with any piece of cloth.
Every corner of the house must be cleaned and free of any sort of dirt and filth. To make sure of it, you must sweep every corner of the house and wash off all the dirt and dust from floors and mop it afterward. The windows must also be whipped off properly with a clean duster or wet fabric.


Use a vacuum for every carpeted room and do not miss any corner of the house. Keep doing it until you fully cover the entire portion and left with no more uncleansed patch.
9-WASH OFF THE KITCHEN AND WASHROOMS: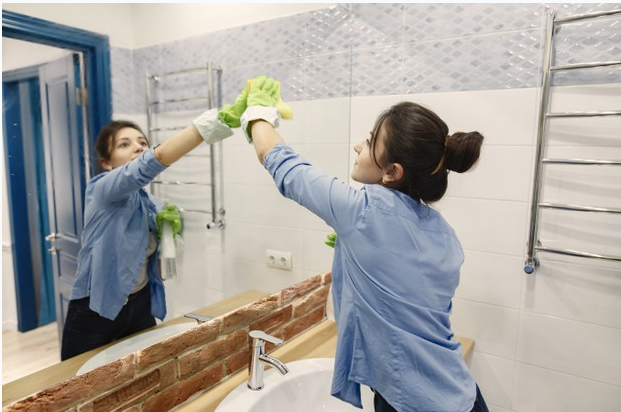 You can start cleaning the kitchen sink and shelves by using cleaners and sprays. Leave the bathtubs, toilets, and floors of a washroom with bathroom cleaners and let it sink in for few hours. Once you're done with other chores, you may clean the washroom and rub off the stains in the kitchen sinks and floor.
10-MAKE YOUR HOUSE GERM-FREE:
Once you're done with all the cleaning process then do not forget this crucial step to ensure the safety of your house.
You can use any reliable disinfectant to wipe down the items like door knobs, remotes, and switches. This way, your family will be in safe hands and the chance of spreading the germs gets lower than normal.
11-ASSEMBLE AND CLEAN ALL THE TOOLS:
Once you're done with house cleaning, do not forget to gather all the cleaning tools and wash them with clean water. After cleaning drying them, place them in the right place so that you can easily find them for the next time.
We are a true believer in the fact that life is pretty good when your house clean with no mess. That why we value your needs and aspiration more than anyone. 
We make your dreams true by offering the best house cleaning services in Sheffield which allows you to believe why house cleaning services is one of the important decisions of life.
We offer world-class house cleaning services in Sheffield and make sure that your house is well cleaned and your floors are germ-free.
You can also avail these amazing house cleaning services at your doorsteps and experience the real professional attitude of our team.
For More Details Please Contact us now!!