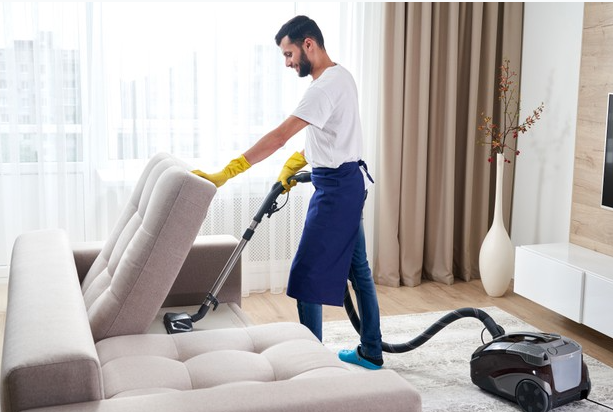 HOW TO DO HOME DEEP CLEANING BY YOURSELF?
Every home requires needs deep cleaning every once in a while, even the tidiest ones. Home deep cleaning might seem laborious and strenuous but our professional deep cleaners have bought these amazing tips and techniques so you can easily manage home deep cleaning on your own.
You can also opt for professional home deep cleaning services as they can save you time and energy. If you are looking for experienced and professional deep cleaners in Sheffield. Our experienced and trained professional cleaners provide the best home deep cleaning services in Sheffield. But still, if you want to choose deep cleaning by yourself, this blog provides the easiest ways to do it, saying your time.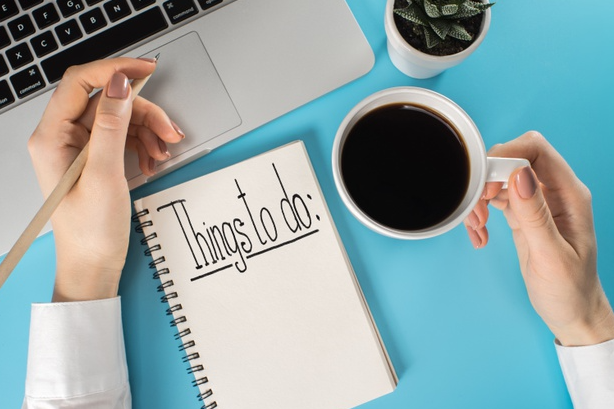 A better way to start your home deep cleaning is by breaking the process down into easy and manageable steps and making a list of the tasks. This list can also come in handy if you decide to go for professional home deep cleaning, as our professionals work on your customised cleaning checklist. It will also streamline the whole process and make things seem easier.
These are the things you have to include in our list and need to do while deep cleaning your house:
It is very important to declutter before starting home deep cleaning. It is better to get rid of clutter so you don't need to clear space while cleaning. It will save you plenty of time and boost your motivation for cleaning.
DEEP CLEANING YOUR BEDROOMS
If you choose to start with deep cleaning your bedroom these are the things you can do:
First, you need to clean your pillows and comforters which can be home to many pollens, dust, and germs. But before washing stuff like this always remember to check the tag for cleaning guidelines. Mostly comforters are machine washable so after checking the tag you can wash them in the washing machine. After putting bed sheets, comforters, and pillows to wash, now it is turn to clean the mattress, what you can do is vacuum the mattress to get rid of dust particles trapped in it. Once you have cleaned the mattress place fresh bedsheets on the bed.
Curtains also accumulate lots of dust every day, so it is better to take this opportunity of deep cleaning and put your curtains to wash, or you can simply use 'air only mode'. It is better to quickly re-hang them after they are cleaned so avoid wrinkles.
Go through your closet and pull out shoes, bags, and clothes you don't need anymore, take two bags, and separate clothes you want to use next season, and the ones you want to donate. In this way, space will be created in your closet and it will be more organised.  Take out all the expired makeup/products and throw them away from your makeup closet and after dusting the closet organise things you want to keep.
After deep cleaning, all this stuff clean your room with vacuum to get rid of dust, make sure to clean all the surfaces and hidden spaces like under the table, bed, behind the curtains to leave no dust or grime on the floor.  Once you are done with dusting and cleaning your rooms, it is time to clean your kitchen.
Clean & Organise the Cabinets:
Clean all the cabinets from inside by removing stuff and take this opportunity to throw away non-required old stuff. Wipe the top and put the paper inside the cabinet to keep it safe from dust and stains. Then clean the lining of the cabinets with liquid clear and wipe it.
Deep Clean the Kitchen Appliances:
Empty your fridge and keep it inside and out. Then deep clean your oven, stove, and dishwasher.
Clean Walls & Countertops:
Clean all the kitchen walls, then take everything off the counter and wash, clean, and dry the countertops. Once the surface is dry, place everything back in organised manner.
Clean kitchen sink using soap water to remove any grease and vinegar to remove watermarks following with water to remove odor.
After you are all done with cleaning everything in the kitchen, remove everything from the kitchen floor and wash it thoroughly to get rid of grease and stains from the floor, wait for it to dry, and then place everything back. It is also preferred to use disinfectant after cleaning.
DEEP CLEANING YOUR BATHROOM
Pull everything out of your bathroom Cabinet and throw the not-needed things away to clean the mess. Wipe the surface down and put everything back in order.
It seems hard to get it of water spots but you can spray white vinegar on the glass and wipe it. This method is proved effective in removing stubborn water stains from the glass. You can also use White soda to remove stains.
It is important to clean shower drains to free-flowing, you can use a mixture of ½ cup baking soda and ¼ cup table salt, pour it down the drain. After that put 1 cup of heated vinegar and let it stand for 15 minutes, and then follow it with running hot tap water. This method is useful for clearing the drain faster.
DEEP CLEAN YOUR LIVING ROOM
It is important to keep your furniture Clean, to deeply clean your furniture, remove all the cushions, and vacuum every surface with attaching brush. Then vacuum or wash the cushions cover and place them back.
Remove dust by thorough cleaning of all the surfaces, like frames, glass tables, and decorations using a microfibre cloth and cleaning solution.
In the end thoroughly clean the floor, if possible try removing things from the floor to clean the dust under the furniture.
OTHER THINGS WHICH NEEDS TO BE CLEAN
After finishing with deep cleaning all the rooms, there are few more things which need your attention like:
They trap most of the dust so they need to be cleaned thoroughly. It is better to vacuum both sides of the mats to clean the accumulated dust.
Clean all the windows using liquid glass cleaner or vinegar-soap solution with lint-free or microfibre glass. Don't forget to clean window sills.
Following these tips & techniques, you can deep clean your hope like professionals. If you want professional home deep cleaning services in Sheffield then contact us. We provide unmatchable home deep cleaning services in Sheffield and we ensure that our services meet your expectations.