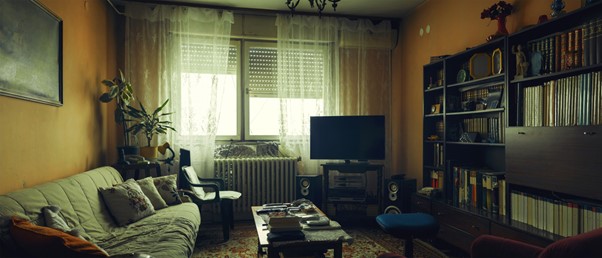 Want to Get Rid of Indoor Odour? Try These Easy Techniques
Regular cleaning is not enough to make your house fully clean; it still leaves behind hidden germs, dirt, and never going bad odour. Bad smells indicate unwanted moisture and germs and need to be taken care of properly, as a spraying scent isn't enough. No matter how often and detailed regular cleaning you do, these bad odours tend to develop in closed places over time and are very difficult to eliminate.
Have you also tried everything, but eliminating indoor odours seems impossible? Well, not anymore; here are some easiest techniques that can help you get rid of your home odours, making it smell fresh. Try these methods after your regular cleaning and feel the difference.
• Ensure Good Ventilation and Air Quality
It is essential to ensure good air quality and ventilation in your house. So before your regular cleaning, open all the doors and windows to allow air crossing and let the fresh air come in! Make it a habit; this will help replace the trapped odour with clean, fresh air, which also helps reduce allergens.
• Thoroughly Clean Upholstery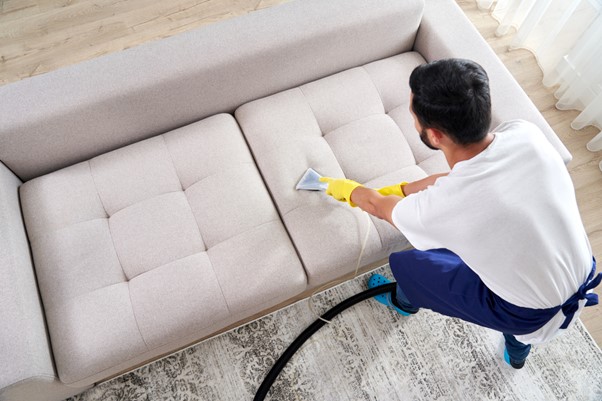 It is important to treat the upholstery smell. For that, you can use any branded fabric fresheners, or you can make your own at home. Take one cup of white vinegar and mix it with a cup of water. Stir it well, spray it over your sofa using a spray bottle, and let the mixture do the magic. It absorbs any kind of odour from the sofa cloth, making it smell fresh. You can also add an essential oil like lavender or peppermint to the mixture for fresher-smelling upholstery.
• Get Rid of the Kitchen Smells
Whenever you cook, ensure air circulation, and turn on the vent fans to filter out the smells. Make emptying your garbage bag part of your regular cleaning, and always spray the garbage can with disinfectant spray to keep it clean.
Mix one cup of baking soda and vinegar for drain cleaning and pour it down the drain. Leave it for an hour and then flush it with warm water. This will eliminate any smell in the drain.
Ensure regular cleaning and disinfection of your bathroom walls, floor, toilet seat, and sink. Moisture can cause a pungent smell in the bathroom, so make sure your bathroom is clean and dry. Also, ensure your exhaust fan works effectively; otherwise, deep clean or replace it. Next, you must check all the drains and keep them clean to make your bathroom odour-free. Always keep room freshener in your washroom to make it smell fresh.
• Freshen up Your Carpets and Rugs
Carpets and Rugs accumulate most dust, germs and odour-causing bacteria; therefore, while regularly cleaning, ensure you thoroughly clean your rugs and carpets. To make your carpet smell fresh, take 1 cup of baking soda, add 10-12 drops of essential oils, and mix well. Use a shaker to pour it on the rug/carpet, leave it for some time, and then vacuum it like you regularly do. It will give a refreshing feeling and smell to the rug.
To get rid of a musty mattress, you can use baking soda. Mix it with essential oil for an additional pleasant scent if you want; otherwise, baking soda alone can do the magic. Sprinkle baking soda on the mattress, leave it for a few hours, and vacuum the remaining residue. Another amazing wonder of nature is sunlight, as it kills the odour-causing bacteria that freshen up your mattress. So at least once a month, keep your mattress in direct exposure to sunlight or next to the window and let the sun do all the work.
Additional Tips to Make Your House Smell Fresh
Never keep dirty clothes in your cupboard; it leaves a smell and germs.
Keep drawers, cabinets, and closets more often and remember to disinfect them.
Ensure regular cleaning of your air vents.
Ensure garbage disposal every day.
Focus on disinfection along with regular cleaning.
Keep your home well-ventilated and let the sunlight come in as UV rays kill odour-causing bacteria making your home fresh.
Many things in your home can be used as odour eliminators, such as coffee grounds, vinegar, tea or baking soda.
These elements can absorb the unpleasant smell from the air, making it a little fresh.
You can use linen sprays to keep your bedsheets and tablecloth smelling fresh.
Clean N Clear is a professional domestic and commercial cleaning company which offers customised regular cleaning and deep cleaning services all over Sheffield. If you want your home or office to be fresh and clean, contact us, and our cleaning professionals will be at your doorstep!