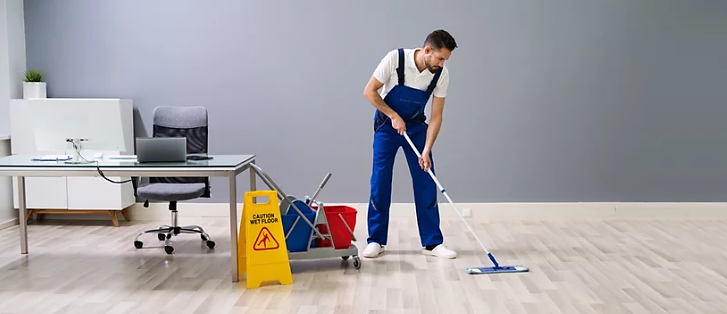 5 Common Mistakes Businesses Make While Hiring Commercial Cleaning Company
Everyone desires a clean and hygienic workplace that requires regular cleaning. Professional commercial cleaning is needed in every office to maintain cleanliness and a safe environment, especially during a COVID outbreak. However, businesses often encounter problems regarding commercial cleaning services. Selecting the right commercial cleaning company is not an easy task. You should consider numerous things before hiring any commercial cleaning company, such as referrals, reputation, professionalism, experience, services, time flexibility, and packages. Good research before hiring any commercial cleaning services can save you from making the wrong choice.
Clean N Clear is known for its high-quality and reliable commercial cleaning services in Sheffield. However, in our experience, people make many mistakes while hiring a cleaning company, and we have developed ways to tackle such issues, as discussed in this blog. This blog will inform you about common mistakes which you should avoid while hiring commercial cleaning services:
1. Go For Quality, Not Cost
Compromising on the quality of services while focusing on budget-friendly options is not the right way. You can get cost-efficient commercial cleaning services, but you should make sure that you don't have to sacrifice the quality of work with inexperienced staff. In the same way, selecting a commercial cleaning company with high prices is also not always going to be worth it. There are many companies that make high promises but deliver poor quality services at inflated rates. You need to closely assess all the available options by comparing their experience, services, reviews, and costs. It is even better to meet the cleaners before undergoing any agreement so you can better evaluate their professionalism.
If you are trying to find cost-effective commercial cleaning services in Sheffield, you don't need to search further. Clean N Clear provides the best quality services without burdening your pocket. Our services are fully customised to suit your business needs without compromising quality or wasting money.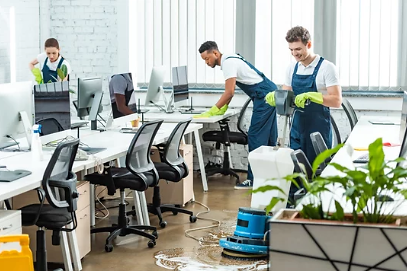 2. Insufficient Research & Security Checks
It is important to find a reliable and trusted team of cleaners for your office, and for that, you need to do research before finalising the company. You are paying a high cost, so obviously, you won't like to compromise on services. Before hiring any staff, it is equally essential to do a necessary background check and only hire a commercial cleaning company when you are satisfied with the references and documents. For security purposes, it is better to check all the references and go through all the details to avoid any damage later. You should know how a cleaning company operates, and how they hire cleaners etc. There are many scam businesses these days, so it is essential to check the licenses and certifications of a commercial cleaning company.
Clean N Clear offers the most trusted commercial cleaning services in Sheffield. We do the background checks of all the cleaners. Furthermore, our cleaners are trained to ensure security and the best services for all the clients.
3. Ignoring Company's Specialisation
Every company has its area of expertise, some have excellent domestic cleaning services, and some have the best commercial cleaning services. So before hiring a commercial cleaning company for your office, make sure that the company you are selecting has a specialisation in commercial cleaning services and has the right tools and equipment for office cleaning.
4. Not Checking Cleaning Products Used
You should know what cleaning products are used by commercial cleaning companies to clean your office. Disinfectants and other cleaning liquids contain harmful chemicals which can affect your health. To ensure safety from such toxic chemicals, check all the products used in commercial cleaning services.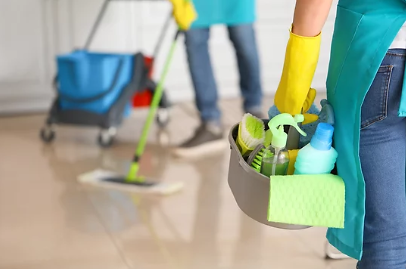 While hiring a cleaning company, thoroughly read the contract's agreement and terms and conditions. Make sure that you are clear about everything mentioned in the contract. For example, the contract should inculcate services outline, costs, payment methods, etc. It is better to be clear about the services included in commercial cleaning and about the schedule so cleaning doesn't disrupt your office work.
Ensure the commercial cleaning company you hire is insured. So in case any kind of accident happens, resulting in damage to your property and if the company is not insured, they won't be able to pay back for the damages made by cleaners. So do ask for insurance and licenses before the agreement.
Looking for Commercial Cleaning Services in Sheffield?
At Clean N Clear, we offer commercial cleaning services in Sheffield at flexible times. You can schedule your office cleaning sessions according to your work hours. We ensure spotless cleaning without the use of any harmful chemicals.
If you want to schedule commercial cleaning services in Sheffield, contact us, and we will make your office sparkling clean!