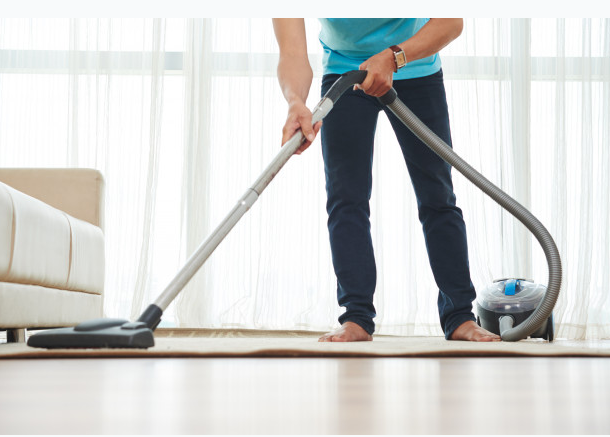 INFECTION PREVENTION DURING THIS CORONAVIRUS PANDEMIC
It is very crucial to keep nursing homes clean as it needs extra precautions to keep the environment safe with regular cleaning and disinfections as senior citizens are at the highest risk during the current COVID19 pandemic. Deep cleaning of the nursing home must be performed by trained deep cleaning professionals as it requires additional care since it is a matter of resident's and staff's health. It is always a good idea to make a checklist for cleaning the nursing home tailored to leave no corner unattended. This blog intends to provide you with tips and step to step techniques for regular cleaning and deep cleaning of nursing homes.
How to Do Regular Cleaning of Nursing Homes?
Regular cleaning is important to ensure a healthy and safe environment for elderly people living in nursing care. Before cleaning wearing a mask and gloves should be ensured. Following is the list of task you need to perform to ensure health and safety especially during this pandemic:
All elderly people in the nursing home are more prone to transfer of diseases and infection so cleaning every surface must be ensured during regular cleaning. You can use wipe and good cleaning solution to clean surfaces like doors, door frames, handles, switches, electronics like fridge and ovens, handrails, bed frames and all other surfaces which are touched several times a day need to be cleaned and disinfected properly at least once a day.
Bedsheets accumulate a lot of germs and can also cause infectious diseases, so bed linen should be replaced every day with extreme care. It is highly suggested to use gloves while replacing old bedsheets, should be carefully secured in fluid-resistant fabric bags and moved directly to laundry to avoid the spread of germs.
All the carpets must be vacuumed at least once a day and the floor should be cleaned with a brush to get rid of dust. It is also important to make use of mop with disinfectant solution part of regular cleaning at the nursing home to minimize the risk of germs. It is suggested to mop the floor twice a day, especially after visiting hours.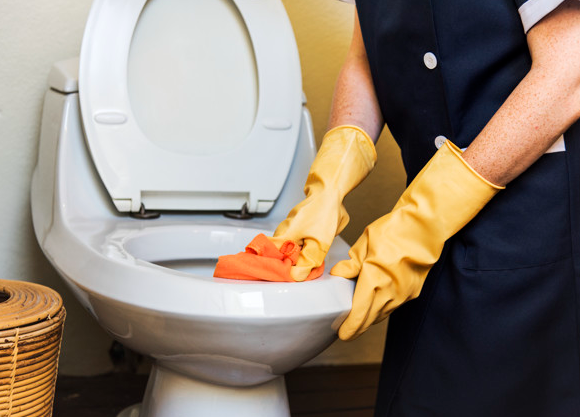 Toilets and bathrooms are usually shared by many people and can cause the transfer of several diseases. Bathrooms and toilets ought to be checked several times a day as part of regular cleaning and their cleanliness should be ensured every once in a while. Soaps, shampoo, tissue, liquid hand wash should be checked and refilled and towels should be replaced with fresh ones daily to avoid the spread of germs. Cleaning is not enough it is also important to disinfect the toilet and bathroom also reusable things like shower chairs with regular cleaning.
Trash cans from all the rooms should be cleaned regularly and trash should be immediately disposed off to keep others safe from infections causing waste.
How to Do Deep Cleaning of Nursing Home?
Deep cleaning of a nursing home by professional deep cleaning experts is also needed once a month. Following are the deep cleaning techniques to a deep clean nursing home for additional safety.
Furniture at a nursing home is touched by several people so it requires deep cleaning to remove germs from all the surfaces. While deep cleaning you should vacuum cushions, and sofas, wash curtains, table cloths, and also clean window blinds.
Cleaning the cabinet is another crucial part of deep cleaning. You should clear clutter and thoroughly clean cabinets and also clean storerooms and pantries.
Steam Clean rugs and carpets:
Steam cleaning is a very effective method to remove accumulated dust and germs, which make their home in carpets and rugs. It helps to get rid of allergens and mitigate chances of allergies like dust allergy.
Clean Mattresses with Disinfectants:
Mattresses should be vacuumed and cleaned with disinfectants at least every week to avoid infections and to ensure care and safety of elderly people but if that is not possible it must be part of your monthly deep cleaning of a nursing home.
Under Regulation 15 of the Health and Social Care Act 2008, all the premises and equipment underuse of service providers must be clean, and safe for the purpose it is being utilised and should be properly maintained. Hence every nursing home is legally bound to offer a clean and hygienic environment and is expected to help prevent infections to ensure the safety and hygiene of people living there.