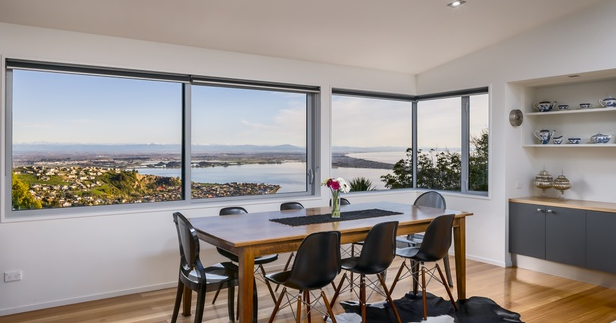 Tips & Techniques for Effortless Window Cleaning By Our Experienced Window Cleaners in Sheffield
No matter how much you try to keep your home look fresh and clean, if the windows of your home are not streak and stains free, your home can not look perfectly fresh. Window cleaning seems a strenuous task as it is very hard to find the perfect way to keep your windows clean as they are exposed to pollution both from inside and outside the home and glass of window accumulates grime and dirt making it look dirty and dull. This blog tends to provide you with very easy tips and techniques from experienced window cleaners in Sheffield for your perfect and effortless window cleaning!
Effective Window Cleaning Techniques
With years of experience as expert window cleaners in Sheffield following are the techniques to make the dreary and arduous task of window cleaning fast and easy. These techniques from window cleaning professionals will make your windows look like they have been professionally cleaned.
1. Gather cleaning equipment
The first step in cleaning should always be gathering all cleaning equipment before you start, which makes cleaning a bit organised and saves your precious time!
 For window cleaning, you might need a cleaning sponge, brush, absorbent microfiber cloth or lint-free cloth, cleaning solution, and a large towel.
There are many different kinds of cleaners available in the market which are also effective in removing dust and grime from the glass but you can also make your own perfect glass cleaner at home in few easy steps!
Take 2 gallons of water
Add a teaspoon of dishwashing liquid (you can add a little more if you want)
You can also add white vinegar to the solution to make it more effective.
This solution is advised by our professional window cleaners in Sheffield and has proven very effective to remove stains and bring back the shine of glass.
Before you start window cleaning, you need to wipe dust and dirt away from the window glass and frame. Using a vacuum or brush can also be effective in putting away all the dust and make cleaning easier.
4. Clean Window With Cleaning Solution
After removing dust from the window you can use a sponge. Dip sponge into a bucket of cleaning solution and after squeezing excess of water use sponge multiple times on the window glass. If you are using spray cleaner you can directly spray a generous amount of cleaner on the glass and rub it to every corner. While rubbing make sure that you don't leave any corner.
5. Remove Stubborn Stains
Window glass usually gets stains very often and hard to remove too. To remove these stubborn stains you can use a cleaning solution of a sponge and rub the stain until it is removed.
You can also use white vinegar as it is effective in removing stains. For that spray white vinegar on stains and leave for few minutes, then use a clean cloth or sponge to rub and remove the stain.
Some dried stubborn stains can also be scrapped gently to remove.
After rubbing the cleaning solution to every corner of your window, you can wipe it out. To wipe the cleaning solution from the window you can use a rubber blade. Another effective and easier way of window cleaning is to get squeegee with a streak-free cleaning solution. Properly dry all the cleaning solutions from all the nooks and crannies of your windows.
To wipe your window dry according to our expert window cleaners in Sheffield, you should always use an absorbent microfibre cloth or lint-free cloth to prevent streaks on the window glass.
Dry window sills which a clean cloth or absorbent wipe. After finishing window cleaning you should immediately wipe out all the excess water which spilled down on the floor or window sills, as cleaning solution used in window cleaning might leave stains on the surface if they dry out.
So using these effective techniques you can get rid of stains on your windows and make them look fresh and new. These techniques by our expert window cleaners in Sheffield provide you with professional experience without any effort. There are also some additional tips from our professional window cleaners to make your window cleaning more effective and efficient.
TIPS FOR EFFICIENT WINDOW CLEANING WITHOUT RISK OF STREAKS
Always use microfibre or lint-free cloth for cleaning window glass
Always change the rubber blade of your squeegee to avoid streaks
Always wipe the blade with a clean cloth or towel to remove excess water
Try to select the dry day and not at the time of blazing sun as it will heat the windows and make cleaning with the solution difficult.
Avoid using a razor or scraper as it can leave scratches on the glass
Avoid using ammonia or alcohol-based cleaners for glass as it can leave streaks.
If you find streaks after carefully cleaning your window don't worry just rinse it with clean water.
If you are looking for professional domestic, commercial, or window cleaners in Sheffield, here at Clean N Clear we offer the most reliable services.